POLAR BOGGAN

The Polar Boggan is an economical, trail friendly and a proven performer over tough terrain.
SPECIFICATIONS:

Construction: Polyethylene
Length: 72" (183 cm)
Width: 30" (76 cm)
Depth: 9" (22.9 cm)
Hitch Style: 1-Piece Hitch




Regular Price $271.25

discount 20% off regular


in stock product only

8 units in stock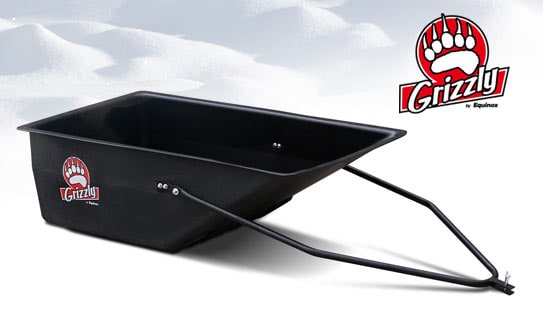 THE GRIZZLY

The Grizzly is a handy versatile boggan that can be used around the yeard or on any outdoor adventure. For summer hauling, the Grizzly can be upgraded into an ATV cargo trailer with 18" turf tires and a tilt box for easy unloading.
SPECIFICATIONS:

Cubic Feet: 16 Cubic ft

Length: 57" (144.8 cm)

Width: 31" (78.7 cm)

Depth: 16" (40.6 cm)

Hitch Style: One pc hitch

Shipping Weight: 85 lbs (38.6 kg)




Regular Price $248.50
discount 40% off regular
in stock product only


2 units in stock